Wine Kitz Lower Sackville is owned and operated by franchisees David and Kanda Wall.
About David and Kanda
My wife Kanda and I have always loved a great glass of wine, and began making our own in recent years as a hobby. We loved the concept and we loved Wine Kitz, and watched with interest as the brew-on-premise business model passed legal hurdles.
We had been looking for a business of our own for several years, and when this got the go-ahead and we knew we could provide the premises for customers to make wine, we took the leap and immediately looked into becoming franchisees.
We are very excited to share our passion for winemaking by offering you a great place to make yours!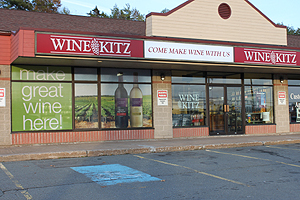 Background: Why Wine Kitz?
We are proud Wine Kitz franchisees, offering you our extensive, personal experience and knowledge in the field of winemaking. We are backed by the support of the Wine Kitz organization, and we offer exclusive, quality products you simply will not find anywhere else.
In our clean, friendly store you will find everything you need to create wines you love, at a fraction of the price of equivalent retail wines.
State of the Art Winemaking Facilities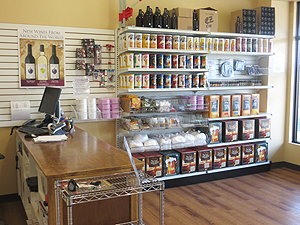 Choose and start your wine kit with our expert guidance. U-Vint wines are started at time of purchase, and no appointment is necessary. It takes only a few minutes to get started!
(Click here for more information)
Wine Kitz Quality
Wine Kitz: Over 50 Years of Satisfied Winemakers – Like You!
Since its inception in 1959, Wine Kitz™ (originally known as Wine Art™) has been the leader in the consumer winemaking industry and today is one of the world's largest and most respected winemaking retailers.
Since we manufacture our own wine kits, we can confidently stand behind the quality of our wines and guarantee you will love the wines you make with us. Come visit us and see what everyone is talking about!
Make Wines Comparable to Commercial Wines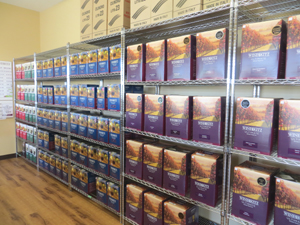 We ensure every aspect of the wine kit production process will result in high quality wines for your enjoyment. We source grapes from top vineyards and wineries around the world. Then, combining traditional procedures and technical modernization with evolution of tastes, these grapes are made into quality concentrates. At our state-of-the-art facility, through innovative product development, we develop wine kits that surpass our exacting standards and make wines that have characteristics and taste profiles equivalent to comparable commercial wines.
Celebrate the Love of Wine
Whether you enjoy a glass of wine occasionally or have a wine cellar your friends would envy, we can help you enjoy your favourite wines, all for a fraction of the cost of wines purchased at your local liquor store. We have a wine to suit your every mood from every day table wines to exclusive limited releases.
Our 100% Satisfaction Guarantee (Click here for full details)
Click here for full contact information