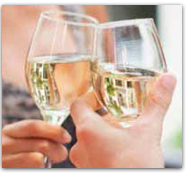 WINE OF THE MONTH SPECIALS – DECEMBER

Each month, we offer discounts on specially selected wine kits.
Original series – $10 off
Pinot Noir - Raspberry, cherry and earthy notes
Pinot Grigio - Green apple, lemon and lime
Estate Series – $15 off
Pinot Noir - Strawberry, raspberry with vegetal character
Pinot Grigio - Green apple, citrus and crisp acidity
Signature Series – $20 off
Pinot Noir - Aromatic with lively acidity and a smooth finish. Concentrated flavours of red berries, subtle floral notes, and a hint of spice.
Pinot Gris - Well balanced with green apple, lemon zest, pear, notes of honeysuckle and bright acidity.
This is the perfect time to stock up your wine cellar!