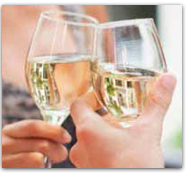 WINE OF THE MONTH SPECIALS
Each month, we offer discounts on specially selected wine kits.
This month, September 2018, enjoy 15% OFF the following:
Traditional Vintage Cabernet Shiraz – Australia – Craft the blend that put Australia on the wine map. Combines the structural intensity of Cabernet Sauvignon with the ripe fruit and chocolate flavours of Shiraz. This dry red finishes with spicy oak.
Traditional Vintage Piesporter Style – Succulent medium bodied white wine exhibiting a hint of fruity spiciness as peach and apricot mingle with the aroma of fresh melon.
Atmosphere Cabernet Shiraz, Australia – Fresh aromas of raspberry, blackberry, & plum with an underlying oaky spice; lively palate of ripe black fruit & plum.
Atmosphere Viognier, California – Luscious aromas of ripe melon, honeysuckle, & citrus notes, with touches of juicy peach & apricot on the palate.
This is the perfect time to stock up your wine cellar!