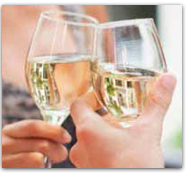 WINE OF THE MONTH SPECIALS – OCTOBER
Each month, we offer discounts on specially selected wine kits.
This month enjoy 15% OFF the following:
Traditional Vintage® Merlot – Easy-drinking lovely stuff for everyday enjoyment. Wonderfully balanced with gripping flavours of black cherry, plums and berry. Finishes very smooth
Traditional Vintage® Chardonnay – This ever-fashionable dry, medium-bodied blast of flavour elbows its way into many a wine cellar. Features green apple, pear, pineapple and subtle butterscotch oak.
Atmosphere Merlot – Plum & red currant aromas with soft plum, & cherry flavours, a touch of vanilla & light spice on the finish.
Atmosphere Chardonnay – A creamy palate of tropical fruits, fresh green apple & subtle pear combined with butterscotch & vanilla notes.
This is the perfect time to stock up your wine cellar!