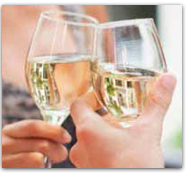 WINE OF THE MONTH SPECIALS
Each month, we offer discounts on specially selected wine kits.
This month, June 2018, enjoy 15% OFF the following:
Traditional Vintage Cabernet Merlot – Chile – If only all of us could marry as well as Cabernet and Merlot! Dark, roasted aroma and rich black currant flavour gets along very well with chewy fruit characteristics.
Traditional Vintage Liebfraumilch Style – If soft and mellow is your style, try this delightful blend of Riesling, Silvaner, Müller-Thurgau and Kerner.
Atmosphere Cabernet Shiraz Merlot, Australia – A vibrant blend of rich black fruit, raspberry, & plum; subtle mocha, spice, oak, & velvety tannins.
Atmosphere Müller Thurgau, Germany – Fresh, light, aromatic, & floral, with soft fruit flavours of white peach, stone fruits, & green apple.
This is the perfect time to stock up your wine cellar!